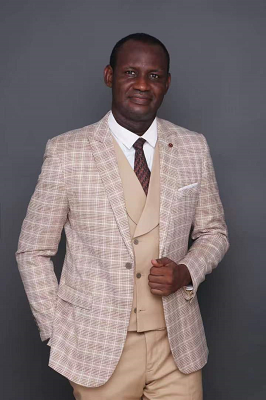 A renowned motivational teacher- John C. Maxwell says 'A leader is one who knows the way, goes the way and shows the way'. It is no doubt that this quote mirrors the life of the NIDO China president.
How much information do you know about the NIDO China President?
NNM: We are grateful for giving out time to talk to us.
We already know who you are, but we still want to hear it from you. Could you tell us about yourself?
Pres.: It is a pleasure to have this interview with the NIDO North media team. My name is Oche Barnabas ESA. I am from Benue state, Nigeria. I am a Pharmacologist; I had my first degree in Plant Science from the University of Jos, then proceeded to University of Lagos where I had my Masters degree in EthnoBotany. In 2011, I moved to China to study for my PhD degree in Pharmacology from Tianjin University of Traditional Chinese Medicine. My research was based on cardiovascular related diseases; the molecular mechanism of the treatment of disease using Chinese traditional medicine.
In the past, I have had a stint of works spanning for about 10 years with the Federal Ministry of Science Technology particularly Nigerian Natural Medicine Development Agency where I worked as a researcher. In the course of my work, I was able to publish and jointly edit eight books on medicinal plants from different regions of Nigeria. I have also been able to publish some journals in my field. After my Doctoral degree in 2014, I returned to Nigeria and continued my job.
In 2017, I came back to China for a post-doctoral program through the Asian-Talented-Young-Scientists-Fellowship award. It was after this program I established my company in China. The name of my company is Tianjin Superior Kings Development Technology company. We focus on development of technology such as RD and improving technological research in Nigeria.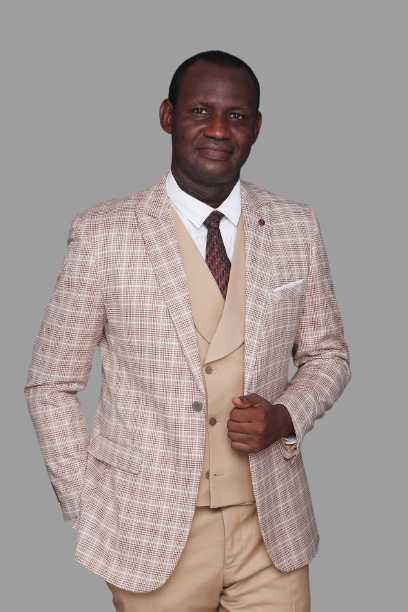 NNM: You mentioned that you came to China in 2011, what motivated you to come to China?
Pres.: My major motivation was my research. Before then, I had been documenting medicinal plants in Nigeria; I also did research on the efficacy of these plants in the treatment of diseases. In my quest to know more about the mechanism of the treatment of diseases, that made me to come to China for my research. China is a top-notch in the development of Chinese traditional medicines. I have learnt so much here about the traditional medicines and how they could be integrated into the Nigerian system.
NNM: What value does your work contribute to the society and what are the challenges you have faced in the course of both academics and business in China?
How were you able to overcome them?
Pres.: I told you earlier that I was working with a research agency. I discovered there was a lot of challenges in purchasing Research Development (RD) machines. China is a market to purchase such technology at low costs. I also realized that people had problems with the installation of the machine which made them to be skeptical about its efficiency. So on my return to China in 2017 for my post-doctoral program, I assisted the agency to procure some machines and other organizations. I also went through the training for the operation and installation. It was then I saw a gap that could avail me the opportunity of establishing my company here in China in order to assist in the supply chain of latest technology for the benefit of our people in Nigeria.
There are challenges that come with every business. Sometimes people default in payment when they want to develop machines here in China, and the Chinese companies will not supply without full payment. I encourage people to get good contracts to salvage the problems posed by insufficient funding.
NNM: About motivating Nigerians to look beyond academics and also try to impart Nigeria with the knowledge gained in China. How was the reception?
Pres.: I have had the opportunity of advising Nigerian professionals through a forum I set up here in China. The response has been good. Nigerians in diaspora should find a way of contributing their quotas to the development of Nigeria in term of knowledge and technology. They should look beyond their studies. Although people are restrained by funds.
NNM: I guess it's not too late to say congratulations on your recent election as the coordinator of NIDO China(North) and also as president of NIDO China. How did you feel being in this position?
Pres.: It feels good to see people come out to vote. It shows how relevant the position is, and so far the NIDO committees have been supportive.
Although there is a lot of tasks like building blocks to be done. When we came onboard we needed to find building structures. It took us time to establish the committees. This is the first time we would have full fledge executives. So much pressure from the NIDO national. I wouldn't say it is being easy, but it's been interesting doing it. I pray that by God's grace we will be able to deliver a good legacy.
NNM: Earlier you mentioned to us that money is one of the problems of China-Africa businesses. We figured that this could also be a problem for NIDO China. Is the organization state funded or how do you intend on raising funds to run the organization?
Pres.: Thank you for the question. Like I said earlier, we are building blocks; raising funds and the accountability of the funds. We inherited a 'government' that was devoid of funds and financial reports.
The first thing we want to do is to register the organization so that we would be able to open an account through the assistance of the embassy and professionals.
My number one focus is to build welfare and insurance structure that will cater for the challenges of Nigerians in diaspora.
On raising funds: This is an NGO. We can't develop products for profits. Our strategy is organizing different programs like dinner party; cultural events, and then raise funds through these avenues.
NNM: In what ways can NIDO China be a pipeline to increasing Nigeria-China businesses and how it can help facilitate more China-Nigeria trade volume.
Pres.: We intend to have a platform for exhibition of companies where they can meet and exchange ideas. I know a lot of Chinese companies that want to source for raw materials. We want to have a forum to foster trust.
NNM: Thank you for having this conversation with us. Finally, as the president of NIDO china and coordinator of NIDO Chin(North), what is your advice to Nigerians in China? (including obeying laws; staying safe during Covid).
Pres.: Thank you! I want to use this avenue to advise Nigerians that Covid is real. It is not a propaganda. Take the necessary precautionary measures serious: Wearing of masks, social distancing, washing of hands and keep warm. Let's stay in the ambit of the rules of our host country. For academics, make sure you are the best. If you are into business, obey rules and pay your tax. I would like to advise that you get your business license.
NNM: What is your hobby and life motto?
Pres. My hobby is reading. I read extensively both in Science field and other fields. I also love sports. I am a Liverpool fan.
My life motto: In anything I do, I don't give up my dream. God has been assisting me.
NNM: NO surprises here, it is evident here that readers are leaders. Thank you so much for your time. On this note, we would like to call it a wrap.
Pres.: Alright, thanks for having me.
Would you like to be interviewed or showcase your services and products? You can contact the NIDO North media team.