Take a brief tour on some of our past events
We have been organising series of activities and webinars and you are welcome to join our events and webinars. Keep up with us for updates
Few Words
From The President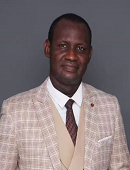 A
special shout out to my fellow executives, for their continuous support and encouragement. I want to specially thank you guys for the love and selfless service you have been offering the Nigerian Community and for putting your trust in me. Also to my committee heads and members, without you all we wont be anywhere
Not forgetting NIDCOM and thanking them for their continuous love and support and for the implementation of the Diaspora Act, An act that provides engagement of Nigerians in Diaspora
in the policies, projects and participation in the development of Nigeria and for the purpose of utilising the human capital and material resources of Nigerians in Diaspora towards the overall socio-economic, cultural and political development of Nigeria and for related matters.
Learn More
DR. BARNABAS OCHE
President, NIDO China

+
My highest priority is Nigerians in China safe from harm.
Meet The Executives
We have different regions in China and these different regions have their regional heads (Coordinators)
Suggestion and Complaints
We are always here to listen to you. feel free to contact us or use the live chat option.
Mail at
info@nido-china.org
Hon. Abike Dabiri-Erewa
CEO, NIDCOM
" We have a very proactive Diaspora presence in China and i love the good works you guys are doing. keep up the good works.."
Bryan
Ex. President NIDO China
"I am glad to see that my predecessors are soaring higher and taking NIDO China to greater heights. Kudos to the team"
Barr. Justina Ajala-Obaoye
Ex. President NIDO China
"Together we can build the nation that we all clamor for, Lets all come together and do our part."
Nigerians living
in China
There are over ten thousand Nigerians currently living in China
NIDO present
in 127 Countries
We are currently present in 127 countries and in 3 regions of China, namely East, South and North
Year
Inaugurated
NIDO China was inaugurated in 2017 and has been on smooth operation till date