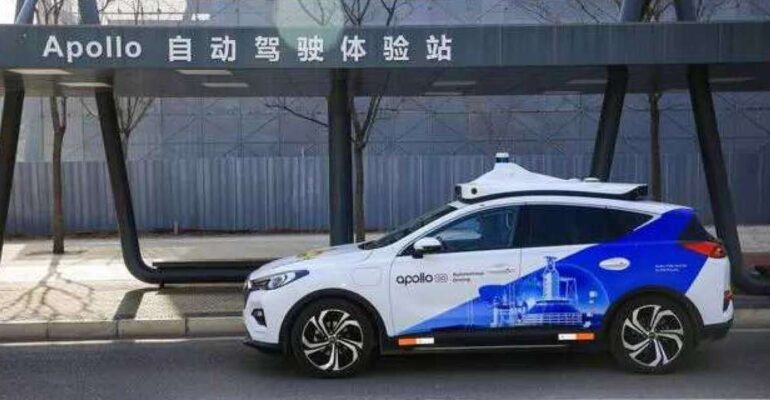 From May 2nd, the public can place orders through Baidu Apollo GO App to experience the Self-driving robotaxi service in areas such as Beijing Shougang Park. Baidu has become the first company in China to open the operation of self-driving Robotaxi, and is about to enter a new stage of com

Before getting in the car, passengers need to scan the QR code on the car, confirm their identity, and register with the health code to unlock the door. When getting in, after the passengers clicks "start trip", the system will check and confirm whether the seat belt is fastened and the door is closed, and then the system automatically starts. During the trip, there is no need for manual driving at all, only when the vehicle is stuck occasional, "5G cloud driving" would intervene in time to help the car to get out of the trouble.
Baidu Apollo started self-driving Robotaxi research in 2019, and it has been testing self-driving Robotaxi on open roads in Beijing, Changsha, Cangzhou, and California(US), as well as semi-open roads in many other cities. On September 15, 2020, Baidu Apollo has showed the self-driving Robotaxi for the first time through CCTV news. In October 2020, Baidu started the tests for self-driving Robotaxi in Yizhuang, Haidian, Shunyi and other areas in Beijing.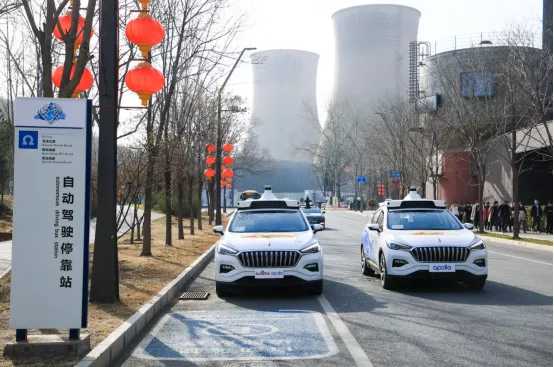 Recently, Baidu Apollo has finished tens of thousands of kilometers of road tests for the self-driving Robotaxi. The full opening of the commercial operation to the public signifies that Apollo has achieved rapid evolution from pure technical testing to large-scale passenger operations. Through discounts, experience coupons, and voluntary payment by riders, Apollo has also launched commercial trail operation in other places across the country. The opening of the self-driving Robotaxi commercial operation in Beijing is a new exploration of Apollo's new travel mode in first-tier cities.